This story was funny. Look at this proposed Congressional district.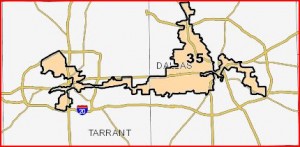 I can't believe a Federal judge would approve that district. Unfortunately, State thugs may do as they please.

The legal standard for approving voting districts is "As long as the Federal judge doesn't laugh too hard, it's OK."

There's an obvious Math rule that would work. Voting districts should be convex.

"Convex" means "For any two points X and Y in the district, a straight line joining X and Y must be in that district."

"Voting districts must be convex!" would eliminate flagrant gerrymandering abuse. Unfortunately, judges are Mathematically illiterate. It's now a precedent that politicians may manipulate district lines. They won't give up that perk.